About Us
We've been helping nonprofits succeed for over a decade.
Our team of CPAs and professionals take care of everything behind the scenes so nonprofits can spend their time and energy where it matters most: their missions.
The Big Idea
The Founders' vision was to create a nonprofit CPA firm that would specialize in serving nonprofits. Our fees would be affordable because of our nonprofit status, efficiencies derived from specialization, cost-sharing with many clients, and partnerships with the funding community. We would make our expertise accessible, even to remote communities, through the use of technologies like web-based, MIP nonprofit accounting software and paperless processes.
The Really Big Idea
The Founders' vision has been realized. 501(C)PA successfully implemented our remote financial management services model and is now serving over 30 nonprofits in multiple New Mexico counties. We also are able to deliver these services at fees that are generally well below private sector rates, thus reducing the financial barriers for many nonprofits. However, the really big impact for our clients is that the accounting, payroll and other administrative tasks that used to consume so many management and clerical hours can now be accomplished by our specialists in a fraction of that time, with professional quality and enhanced organizational reputation. This can amount to several hundred hours saved each year, and those hours can be refocused on strategic planning, programming, fundraising, and increasing mission impact. In the financial world, this is called leveraging, doing more with less, and it is the essence of our mission.
Our mission is to help nonprofits accomplish more through our team-based, professional financial management and administrative services.
By taking care of everything behind the scenes, 501(C)PA reduces risk and improves financial wellness so nonprofits can spend their time and energy where it matters most: their missions.
---
Manager of Accounting Operations
Jela Basista
Jela earned her Bachelor of Science in Economics and Tourism Management from the Economic University of Bratislava in the Slovak Republic. She came to the United States in 1998. Once both of her daughters started school, Jela decided to restart her career and chose the accounting profession. She completed the necessary accounting coursework at CNM and became a licensed CPA in 2013. Since then, Jela has been working in public accounting, primarily as an auditor of governmental entities and non-profit organizations. 
Jela joined 501(C)PA in February 2021 to become a member of the country's only nonprofit CPA firm, and to be part of a team of dedicated specialists helping our nonprofit clients achieve financial stability and increase mission impact.
Payroll Specialist
Holly Dilts
Specializing in nonprofit accounting and payroll for over fifteen years, Holly understands the needs and complexities of nonprofit organizations. She is focused and dedicated to her craft and takes special pleasure in helping nonprofit administrators navigate the challenges of transaction coding and payroll cost allocations among multiple programs, grants, and projects. Holly's warmth and professionalism inevitably make clients feel that she is on their side and part of their team. Holly is community oriented and active in her Church, serving the homeless, teaching Bible classes, presenting workshops on healthy lifestyles, and volunteering as a "Helping Hands" to assist the elderly and others in need. Other activities include bird watching, hikes in nature, and biking.
Junior Accountant
Alyssa Dodson
Originally from the Garden State, Alyssa first moved to the Land of Enchantment in the 1990s.  Following a rewarding professional life that included work for social service agencies, law enforcement, and education, she decided to pursue a longstanding interest in Accounting.  After working in the for-profit world primarily doing taxes for a couple of years, Alyssa was thrilled to find a position at 501(C)PA and return to her not-for-profit roots.  In her spare time, she enjoys word, math, and logic puzzles; making mosaics; and hiking in the woods around her East Mountains home with her mom, husband and dogs.
Staff Accountant
Ben Pedneau
Ben earned his Masters of Accountancy at Colorado State University and they liked him so much they hired him to work as a benefits accountant in their human resources department! But, the desire to return to his home state of New Mexico was irresistible and in the summer of 2017 he relocated to Santa Fe and joined 501(C)PA shortly thereafter. Ben enjoys that his professional career is about helping nonprofits thrive and he takes special pleasure in assisting clients in understanding their financial reports. When at play, Ben enjoys photography, and he and his wife love to explore archaeology sites around New Mexico after doing a little research at the Archaeological Conservancy.
Junior Accountant
Rachel Pippin
Rachel earned her Bachelor of Science in Biological Anthropology from UNM in 2010. She spent many years working in veterinary medicine before returning to school to study accounting. After completing her accounting coursework, she went on to pass both sections of the Certified Management Accountant (CMA) exam. As a proud New Mexican, Rachel loves to see local businesses making a difference in the community and is excited to work with so many amazing nonprofits. In her free time, Rachel loves spending time outside with her husband and two kids. Together, they enjoy hiking, camping, gardening, and fossil hunting.
Staff Accountant
Becca Pott
Becca earned her Bachelors of Accountancy from New Mexico State University in 2014 and decided to stay in Las Cruces, where she worked for a small CPA firm for 3 1/2 years. Her primary focus was in auditing governments around New Mexico, but she gained valuable experience in almost all aspects of accounting and tax return preparation.  She then decided to dedicate herself full-time to studying for the CPA exams and also answered the call of her home town, Albuquerque. Becca successfully passed her final section of the CPA exams in 2019 and began work at 501(C)PA shortly thereafter. Becca is detail oriented, friendly, and hard working. She loves being able to use her gifts to help nonprofits stay organized and have the most accurate financial statements possible. It's also a bonus that she gets to spend all day making spreadsheets (almost)!  When she isn't working you can find her hanging out with her dog & cat, doing puzzles, and planning her next Disney vacation!
Senior Accountant CPA
Karen Schmitz
Karen grew up in Virginia and earned her Bachelor of Science in Accounting from George Mason University. She earned her CPA license in Virginia and is an active member of the AICPA. Early in her career, Karen worked in internal audit for a regional bank, and prepared tax returns and tax planning at KPMG. She and her husband moved to New Mexico and she worked for The Gap Inc. for 17 years moving her way up to Senior Manager of Financial Reporting. At Gap, she had exposure to non-profit accounting and wanted to learn more, which made 501(C)PA a great next step in her journey. Karen enjoys helping others and seeing communities come together to make a difference in the lives of others. Spending time with her family is her happy place.
Payroll Specialist
Tiffany Sires
Tiffany Sires was born and raised in Silver City, New Mexico, and recently relocated to Albuquerque with her husband and children. She earned both her Bachelor and Master degrees in Accounting and Business, respectively, from Western New Mexico University, and has more than 10 years of nonprofit accounting experience. She has worked with various types of nonprofits in New Mexico and holds each of them near and dear to her heart as all were integral in building her life, career, and education. In her down time, she enjoys spending time in her local community, exploring, hiking, riding bikes, shopping, and spending time with family. Tiffany is looking forward to working with 501(C)PA's various clients as a Payroll Specialist!
Staff Accountant
Christina Solaequi
Christina earned her Bachelor and Master of Accountancy degrees from New Mexico State University and began her career at a growing healthcare startup company in Las Cruces. After gaining a substantial amount of experience there, she wanted to work in a field where she would gain a sense of fulfillment and be a part of an organization that would benefit her community.
Before switching to nonprofit accounting and joining 501(C)PA in January 2022, Christina realized her dream of living in Seoul, South Korea, and attending language school there to perfect her Korean speaking skills. She is excited to learn more about the non-profit accounting field while also using her established expertise in accounting to help her clients move forward with realizing their goals.
When Christina has free time, she enjoys practicing her Korean language skills with her husband, swimming, playing video games, and spending quality time with her two cats.
Chief Executive Officer
Monica Stapleton
Monica grew up in New Mexico and, from an early age, was taught the value of community and what it meant to help each other.  Monica's accounting career began in high school as a bookkeeper for a family business. She then became an accountant at the University of New Mexico while studying computer programming.  During her time as assistant controller at Mercy Hospital in Colorado, she earned a BS in Accounting with the University of Phoenix.  Monica then worked for the Southern Ute Tribe as a Senior accountant.  After relocating back to Albuquerque, Monica was employed as the Chief Financial Officer for the Notah Begay III Foundation and during this time, achieved certification as a Nonprofit Professional Accountant (CNPA). 
Monica's extensive experience has included tribal entities, health care, real estate development, and petroleum companies, but those early lessons in community service maintained her passion for the nonprofit sector.  Monica's desire to work for an organization where she could use her skills and knowledge to help many nonprofits succeed, and her years of nonprofit financial management experience, made 501(C)PA the perfect fit!   
Manager of Systems Design & Integration
Katrina Trujillo
Katrina earned her Bachelor of Science in Business Administration and Master of Accountancy from Colorado State University. She began her career in public accounting as an Assurance Associate at PricewaterhouseCoopers (PwC) in Denver, CO. After two and a half years with PwC, Katrina then made a career transition and became the Assistant Controller at Mi Casa Resource Center, a Denver nonprofit organization. With over five years of experience at Mi Casa, her career ultimately progressed into the role of Director of Finance. She earned her CPA license in Colorado and is an active member of the AICPA. She made the decision to move back to her home state of New Mexico at the end of 2018. Katrina is passionate about helping others understand financial information and enjoys seeing organizations thrive in their missions dedicated to serving the community. She loves spending time with her family and enjoys hiking and being outdoors.
Human Resources Manager
Geri White
Geri joined 501(CPA in the fall of 2021 as their Human Resources Manager and is delighted to
be working in a nonprofit setting. With more than 25 years of human resources experience in
both private and public sectors, she has a wealth of knowledge and experience to share with us
and with our many nonprofit clients.
Geri's academic credentials include a BA in Journalism with a double minor in Business and
Economics from Marquette University, a MBA from University of Wisconsin, a PHR certification
and just because she found it extremely interesting, a recently obtained Master's of Science of
Law from University of New Mexico.
Geri loves to laugh and spend time with her husband, Mark, and their dog, Wile E. Coyote. She
also enjoys bicycling, golfing, reading, doing needlepoint, working out and kayaking.
---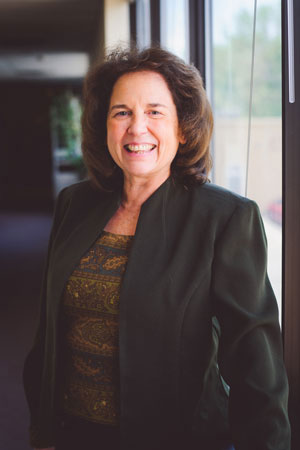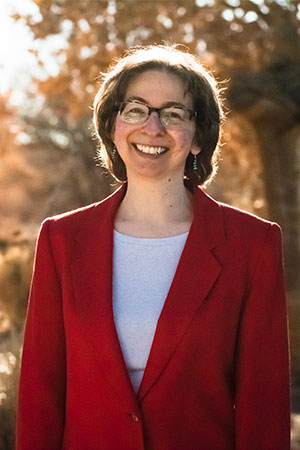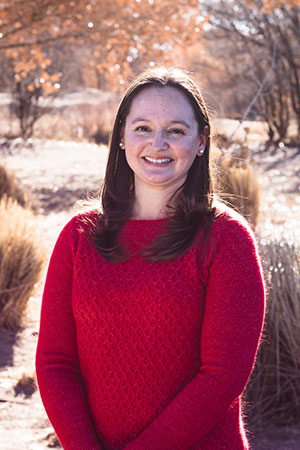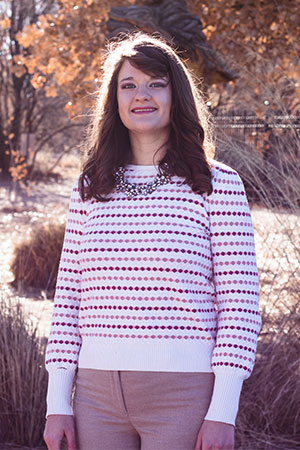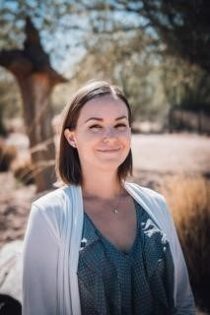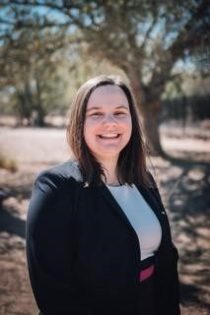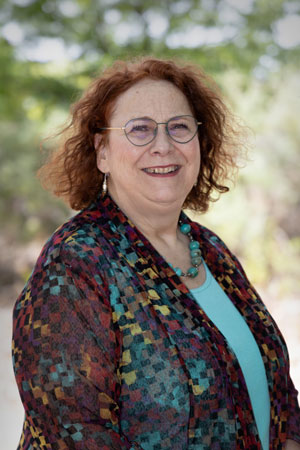 ---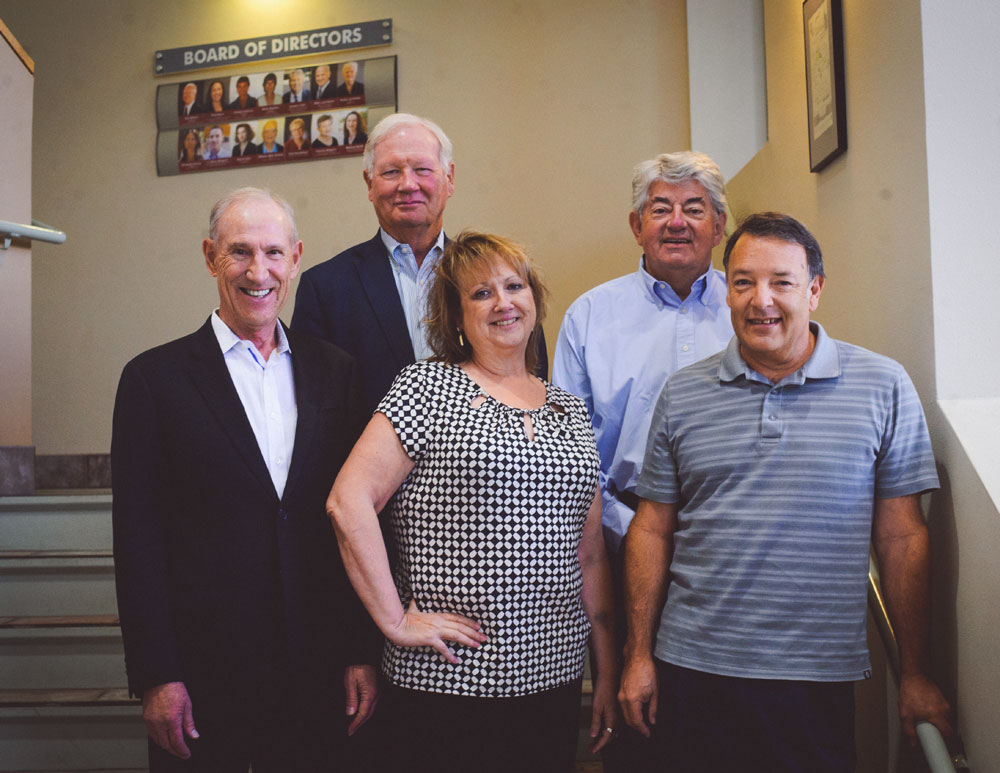 ---

---
John Williams Ph.D., Board Chair
Dr. Williams has been a Human Resources executive for 31 years working at fortune 500 companies. He earned a Ph.D. from the University of Nebraska-Lincoln and is co-author of two books on human relations. Through his leadership, Mosaic Potash in Carlsbad, NM received the New Mexico State Corporation of the Year award in philanthropy. He has retired from corporate business and is doing social purpose work.
Cheryl Silcox, CPA, CITP, Treasurer
Ms. Silcox is an audit and accounting department manager with Burt & Company CPAs. She has 24 years of experience in public accounting. Many of her clients are nonprofit organizations and she has an AICPA certificate in nonprofit accounting. She has been a technical speaker for the Nonprofit Center for Excellence related to various nonprofit accounting issues. In addition to being a Certified Public Accountant, she is a Certified Information Technology Professional and has received additional training in areas of emerging trends, security and privacy, business solutions, IT assurance and risk. She is a technical speaker related to internal control and accounting best practices.
Mark Joiner, CPA, Member
Mark has been a CPA in New Mexico for thirty-eight years and is an independent consultant providing volunteer assistance to not-for-profit organizations. In addition to 501(C)PA, he currently serves on the boards of the Museum of New Mexico Foundation, Outpost Productions, and Ensemble Music New Mexico. He is a past board member of Sandia Preparatory School and the New Mexico Repertory Theatre.
Elena Seaberg, Vice-Chair
Ms. Seaberg is the Director of Finance & Administration for the National Museum of Nuclear Science & History. She has over 20 years' experience in non-profit accounting. She received her Bachelor of General Business from New Mexico State University.
Patrick Wilkins, CPA, Member
Mr. Wilkins is a CPA and the leader of the audit practice for a local CPA firm. Prior to that, he was the CFO of The United Way of Central New Mexico and also served as an assurance partner of a national CPA firm. Mr. Wilkins has specialized in the audits of nonprofit organizations for over 18 years. He has also served in various capacities on other nonprofit boards, including as board chair and treasurer.
Mike Wilson, CPA, Member
After graduating from Texas Tech University and obtaining his CPA designation, Mr. Wilson decided to work as a forensic accountant. His experience includes thirty-five years with Travelers Insurance and over ten years as Director of Risk Management for the State of New Mexico and Albuquerque Public Schools. Tax season finds him working at a large national tax preparation company helping individuals with their tax returns. His belief is that the most important area of our life should be helping people, and that doing so makes our world a better place. Mr. Wilson enjoys being on our board because it allows him to assist a nonprofit whose mission is all about helping other nonprofits achieve their goals.
Albert N. Thiel, Jr, Member
Albert has been a trial attorney for over 40 years and has worked with Will Ferguson & Associates, a plaintiff's personal injury firm, for almost 20 years. He moved to New Mexico in 1973 after serving in the US Army. He earned his Masters in Business Administration with a concentration in Finance from the Robert O. Anderson School of Management at UNM in 1983 while heading up the Prosecution and Public Safety Divisions of the City of Albuquerque Legal Department. He previously served on the Board of A Child's Garden and has been a founder, director and officer of the nonprofit New Mexico Karate Association, Inc. and is a founder and advisor to the Japan Karate Association/World Federation America, Inc., the non-profit 501(c) 3 corporation that oversees karate training and testing and co-ordinates with JKA headquarters in Tokyo, Japan.
Leslie Oakes, Ph.D., Ex-Officio Member
Dr. Oakes is the Accounting Chair and professor at the UNM Anderson School of Management. Dr. Oakes has worked with nonprofit organizations for over thirty years. She has published research on museums, healthcare organizations and other charities. She serves on the board of several nonprofits and has taught financial management for nonprofit organizations across New Mexico and around the world.
Craig White, Ph.D., Ex-Officio Member
Dr. White is the Dean of the UNM Anderson School of Management. Dr. White has worked with a variety of nonprofits. He currently serves on the Board of Directors of the New Mexico Society of CPAs, on the Board and as Treasurer of the New Mexico Business Leadership Network, as Financial Secretary of Grace Lutheran Church, and on the Audit Committee of New Mexico Voices for Children.
Funders & Supporters
501(C)PA thanks our Foundation and service partners, who believed in our vision and mission, who helped us in our early years of development, and who are now helping us to build capacity so we can expand our services to many more nonprofits throughout New Mexico.
---
---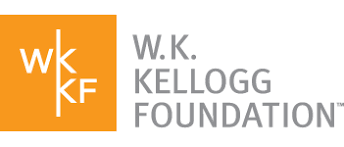 ---
STAFF ACCOUNTANT
JOB SUMMARY
As a Staff Accountant at 501(C)PA you will be assigned primary responsibility for the monthly accounting work for several clients. Working with MIP nonprofit accounting software (we train you) you will download and import bank transactions, process AR & AP at summary or detail levels as needed, do bank and other account reconciliations, create adjusting entries, and prepare financial statements. There will be frequent client dialogue, both written and verbal, to clarify account coding, collect information on new grants, or question unusual changes.
To be successful in this role, you should have a minimum of one to three years of accounting experience, preferably with at least one year in a nonprofit organization or a CPA firm.
501(C)PA offers medical, dental, vision, retirement match, cellphone allowance, continuing education benefits, a friendly, mutually supportive workplace, and inspirational nonprofit clients.
Salary range: $46,000 to $60,000
RESPONSIBILITIES
• Manage all accounting transactions
• Prepare accurate financial statements on a timely basis
• Handle monthly, quarterly and annual closings
• Reconcile accounts and prepare journal entries
• Ensure supporting documents are prepared and filed according to our work standards
• Assist clients with annual budget preparation
• Prepare and e-file 1099s for contractors
• Assist client auditors by providing reconciliations and internal financial reports
• Ensure clients are well-informed of work progress/challenges, and maintain friendly and professional client relations
• Comply with financial policies and regulations
• Continuing professional education
QUALIFICATIONS
Required:
Minimum of Bachelor's degree in Accounting, Business Administration or similar
Minimum of 1 to 3 years of relevant accounting experience
Preferred:
Master's degree in Accounting or Business Administration, or a CPA or CMA designation
SKILLS
Strong interpersonal communication skills and customer-focused service attitude
Solid knowledge of Generally Accepted Accounting Principles (GAAP)
Experience in nonprofit accounting or public accounting is highly desirable
Hands-on experience with accounting software
Highly proficient to advanced MS Excel skills, including V-lookups and pivot tables
Strong attention to detail and analytical skills
COVID-19 precautions
Staff have been working remotely since March 2020. New staff will work on-site during orientation week. We intend to resume hybrid in-office/at-home operations when safe. New employees are required to show proof of CDC-recommended Covid-19 vaccination.
HOW TO APPLY
Qualified candidates should place "STAFF ACCOUNTANT SEARCH" on the subject line and email their cover letter and resume to: StaffSearch@501cpa.org or apply to our job ad on Indeed: Staff Accountant - Albuquerque, NM - Indeed.com.
JUNIOR ACCOUNTANT
Join 501(C)PA, New Mexico's nonprofit accounting firm where it is our mission to help other nonprofits do better and do more. Learn about 501(C)PA at https://www.501cpa.org.
JOB SUMMARY
The Junior Accountant provides support services to our team of staff accountants with the goal of advancing into their own Staff Accountant position when ready.
Work may include reconciling bank and credit card accounts, processing accounts receivable or accounts payable, downloading bank transactions into Google Sheets or Excel coding templates. This position may also assist with data entry into various software platforms and using Excel to convert large amounts of financial data to import-ready status for moving into the client's MIP general ledger. In addition, a Junior Accountant may assist with client conversions into MIP-HR and EWS timekeeping platforms as well as perform all functions of payroll to include entering timesheets, reconciling entries to source documents, running payroll, making payroll tax deposits, and preparing and submitting other payroll compliance reports as required.
We use MIP Fund Accounting software, Excel, EWS, Word, Practice CS and other software as assigned (training provided).
QUALIFICATIONS
Bachelor's degree in Accounting and one year of relevant accounting experience required. Advanced Excel capabilities, experience in nonprofit accounting and AP/AR preferred.
Must be able to interact with clients and colleagues in a friendly, professional manner, use Practice CS software for accurate personal time keeping and client billing, apply great attention to detail, produce accurate work, meet deadlines and be proactive in communicating with supervisor and staff accountants to confirm work is completed or request help as needed. Junior Accountant works independently with limited supervision.
SALARY RANGE
Salary range is between $37,000 and $45,000 depending upon experience and education. 501(C)PA offers medical, retirement, cellphone, continuing education benefits, a friendly, mutually supportive workplace, and inspirational nonprofit clients.
TO APPLY
Go to Indeed.com and search for Junior Accountant: Junior Accountant - Albuquerque, NM - Indeed.com.
Submit a cover letter and resume detailing your experience and education.
COVID-19 PRECAUTIONS
Staff have been working remotely since March 2020. New staff will work on-site during orientation week. We intend to resume hybrid in-office/at-home operations when safe. New employees are required to show proof of CDC-recommended Covid-19 vaccination.
We strive to keep a healthy work-life balance for all staff, but as peak work periods or tight client deadlines there will be some overtime effort. 501(C)PA will provide computer workstations for staff working at home.
---
501(C)PA depends on your generosity to provide the professional financial management and administrative services that help our fellow nonprofits accomplish their missions.