501(C)PA began life in 2011 as NonProfit Back Office Resources, and we changed our name in 2018 to 501(C)PA in order to better communicate who we are and why we're here. We were founded by a group of CPAs and academics in order to address a common obstacle for many of New Mexico's nonprofits, a lack of access to affordable, professional financial management services. They had observed that lack of access to these services was reducing their mission effectiveness and negatively impacting local communities. Other consequences frequently noted were non-compliance with IRS, state and grantor requirements, poor audit results, inaccurate and late financial reporting for decision-support and Board oversight, and increased risk of financial failure, revocation of exempt status, or defalcation.
The Big Idea
The Founders' vision was to create a nonprofit CPA firm that would specialize in serving nonprofits. Our fees would be affordable because of our nonprofit status, efficiencies derived from specialization, cost-sharing with many clients, and partnerships with the funding community. We would make our expertise accessible, even to remote communities, through the use of technologies like web-based, MIP nonprofit accounting software and paperless processes.
The Really Big Idea
The Founders' vision has been realized. 501(C)PA successfully implemented our remote financial management services model and is now serving over 30 nonprofits in multiple New Mexico counties. We also are able to deliver these services at fees that are generally well below private sector rates, thus reducing the financial barriers for many nonprofits. However, the really big impact for our clients is that the accounting, payroll and other administrative tasks that used to consume so many management and clerical hours can now be accomplished by our specialists in a fraction of that time, with professional quality and enhanced organizational reputation. This can amount to several hundred hours saved each year, and those hours can be refocused on strategic planning, programming, and increasing mission impact. In the financial world, this is called leveraging, doing more with less, and it is the essence of our mission.
Our mission is to help nonprofits accomplish more through our team-based, professional financial management and administrative services.
---
By taking care of everything behind the scenes, 501(C)PA reduces risk and improves financial wellness so nonprofits can spend their time and energy where it matters most: their missions.
---
By taking care of everything behind the scenes, 501(C)PA reduces risk and improves financial wellness so nonprofits can spend their time and energy where it matters most: their missions.
---
---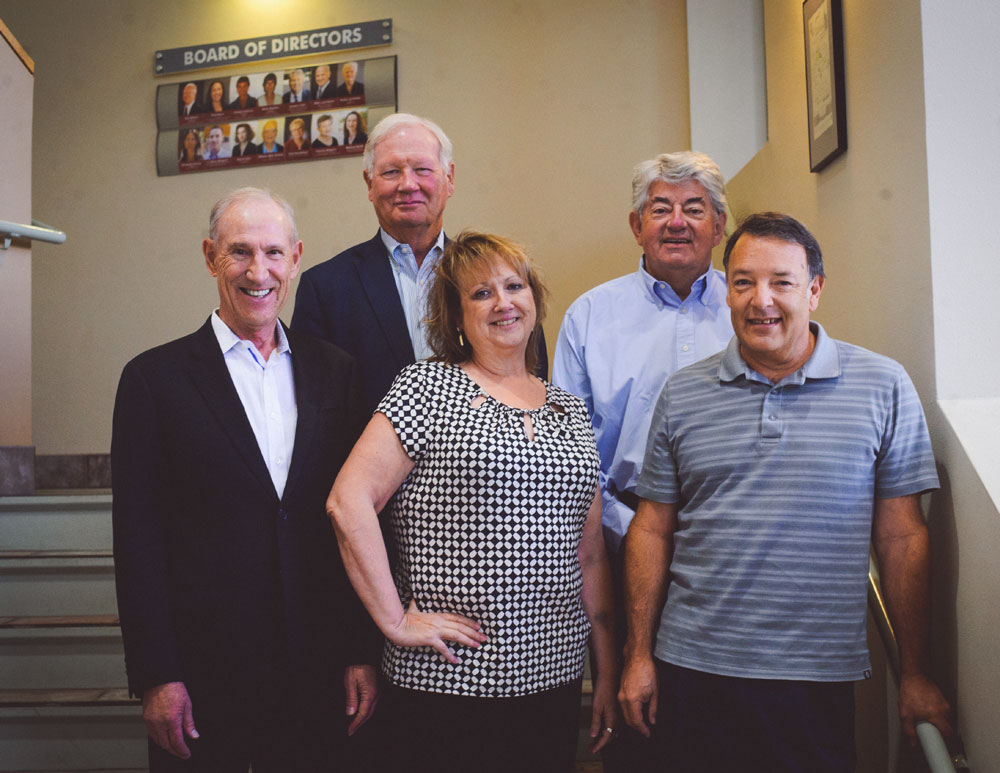 ---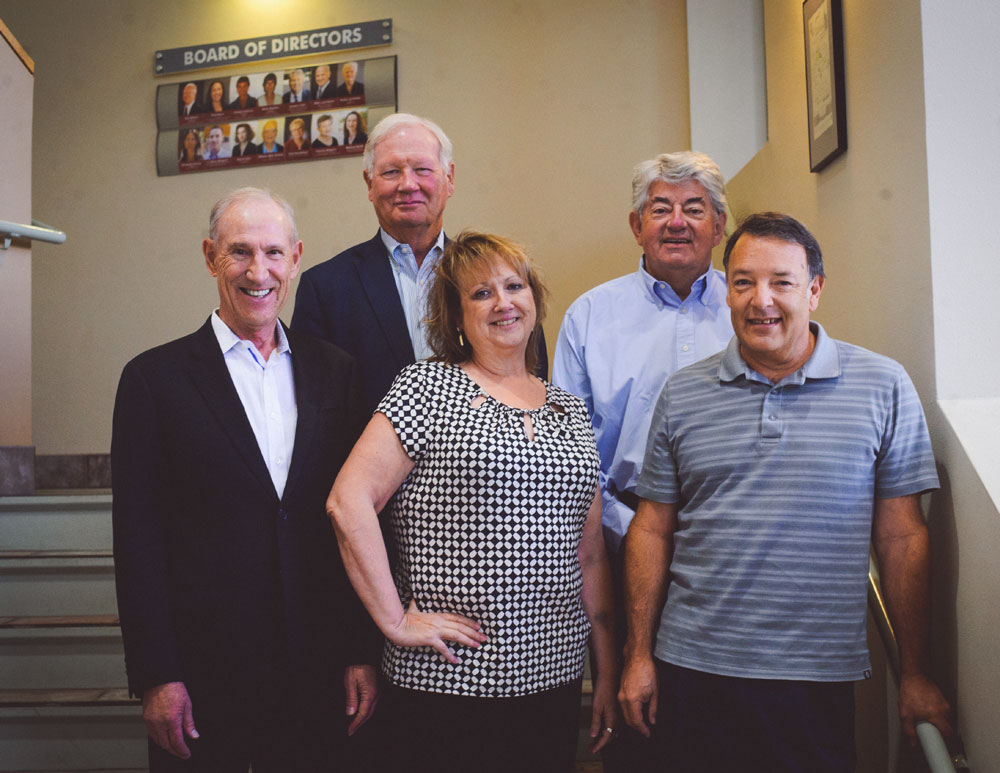 Left to right:  Johnny Williams, Mike Wilson, Cheryl Silcox, Mark Joiner, Pat Wilkins
Not Pictured: Marty Epstein and Richard Searle

---
John Williams Ph.D., Board Chair
Dr. Williams has been a Human Resources executive for 31 years working at fortune 500 companies. He earned a Ph.D. from the University of Nebraska-Lincoln and is co-author of two books on human relations. Through his leadership, Mosaic Potash in Carlsbad, NM received the New Mexico State Corporation of the Year award in philanthropy. He has retired from corporate business and is doing social purpose work.
Cheryl Silcox, CPA, CITP, Treasurer
Ms. Silcox is an audit and accounting department manager with Burt & Company CPAs. She has 24 years of experience in public accounting. Many of her clients are nonprofit organizations and she has an AICPA certificate in nonprofit accounting. She has been a technical speaker for the Nonprofit Center for Excellence related to various nonprofit accounting issues. In addition to being a Certified Public Accountant, she is a Certified Information Technology Professional and has received additional training in areas of emerging trends, security and privacy, business solutions, IT assurance and risk. She is a technical speaker related to internal control and accounting best practices.
Mark Joiner, CPA, Member
Mark has been a CPA in New Mexico for thirty-eight years and is an independent consultant providing volunteer assistance to not-for-profit organizations. In addition to 501(C)PA, he currently serves on the boards of the Museum of New Mexico Foundation, Outpost Productions, and Ensemble Music New Mexico. He is a past board member of Sandia Preparatory School and the New Mexico Repertory Theatre.
Elena Seaberg, Vice-Chair
Ms. Seaberg is the Director of Finance & Administration for the National Museum of Nuclear Science & History. She has over 20 years' experience in non-profit accounting. She received her Bachelor of General Business from New Mexico State University.
Patrick Wilkins, CPA, Member
Mr. Wilkins is a CPA and the leader of the audit practice for a local CPA firm. Prior to that, he was the CFO of The United Way of Central New Mexico and also served as an assurance partner of a national CPA firm. Mr. Wilkins has specialized in the audits of nonprofit organizations for over 18 years. He has also served in various capacities on other nonprofit boards, including as board chair and treasurer.
Mike Wilson, CPA, Member
After graduating from Texas Tech University and obtaining his CPA designation, Mr. Wilson decided to work as a forensic accountant. His experience includes thirty-five years with Travelers Insurance and over ten years as Director of Risk Management for the State of New Mexico and Albuquerque Public Schools. Tax season finds him working at a large national tax preparation company helping individuals with their tax returns. His belief is that the most important area of our life should be helping people, and that doing so makes our world a better place. Mr. Wilson enjoys being on our board because it allows him to assist a nonprofit whose mission is all about helping other nonprofits achieve their goals.
Albert N. Thiel, Jr, Member
Albert has been a trial attorney for over 40 years and has worked with Will Ferguson & Associates, a plaintiff's personal injury firm, for almost 20 years. He moved to New Mexico in 1973 after serving in the US Army. He earned his Masters in Business Administration with a concentration in Finance from the Robert O. Anderson School of Management at UNM in 1983 while heading up the Prosecution and Public Safety Divisions of the City of Albuquerque Legal Department. He previously served on the Board of A Child's Garden and has been a founder, director and officer of the nonprofit New Mexico Karate Association, Inc. and is a founder and advisor to the Japan Karate Association/World Federation America, Inc., the non-profit 501(c) 3 corporation that oversees karate training and testing and co-ordinates with JKA headquarters in Tokyo, Japan.
Leslie Oakes, Ph.D., Ex-Officio Member
Dr. Oakes is the Accounting Chair and professor at the UNM Anderson School of Management. Dr. Oakes has worked with nonprofit organizations for over thirty years. She has published research on museums, healthcare organizations and other charities. She serves on the board of several nonprofits and has taught financial management for nonprofit organizations across New Mexico and around the world.
Craig White, Ph.D., Ex-Officio Member
Dr. White is the Dean of the UNM Anderson School of Management. Dr. White has worked with a variety of nonprofits. He currently serves on the Board of Directors of the New Mexico Society of CPAs, on the Board and as Treasurer of the New Mexico Business Leadership Network, as Financial Secretary of Grace Lutheran Church, and on the Audit Committee of New Mexico Voices for Children.
Funders & Supporters
501(C)PA thanks our Foundation and service partners, who believed in our vision and mission, who helped us in our early years of development, and who are now helping us to build capacity so we can expand our services to many more nonprofits throughout New Mexico.
---
---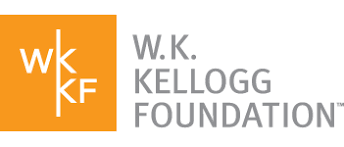 ---
No Job Postings At This Time
---